White and Green Helmet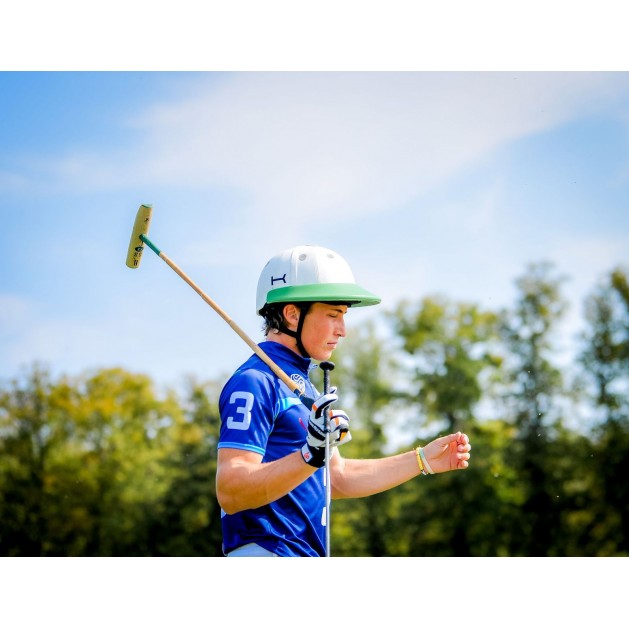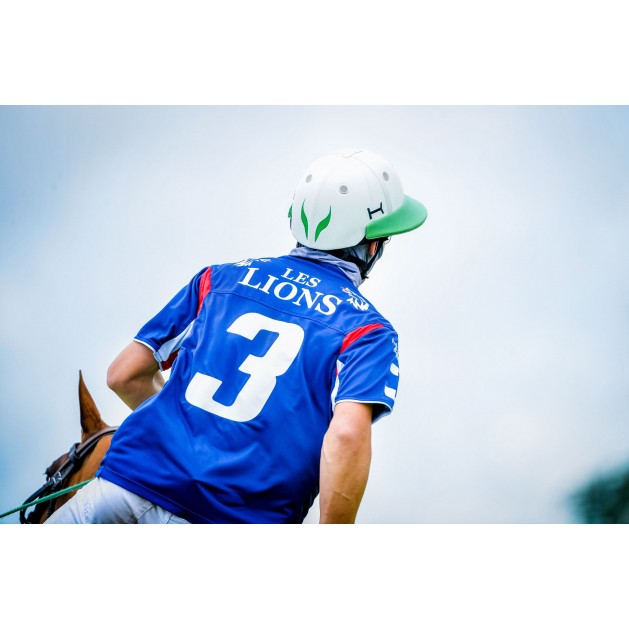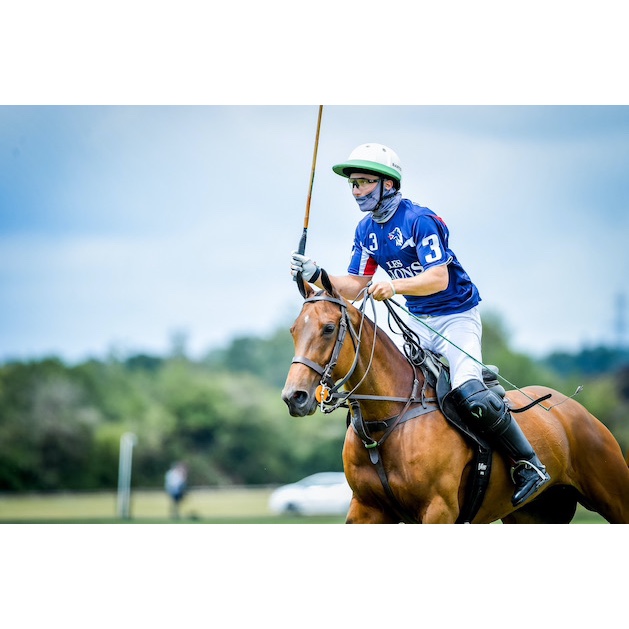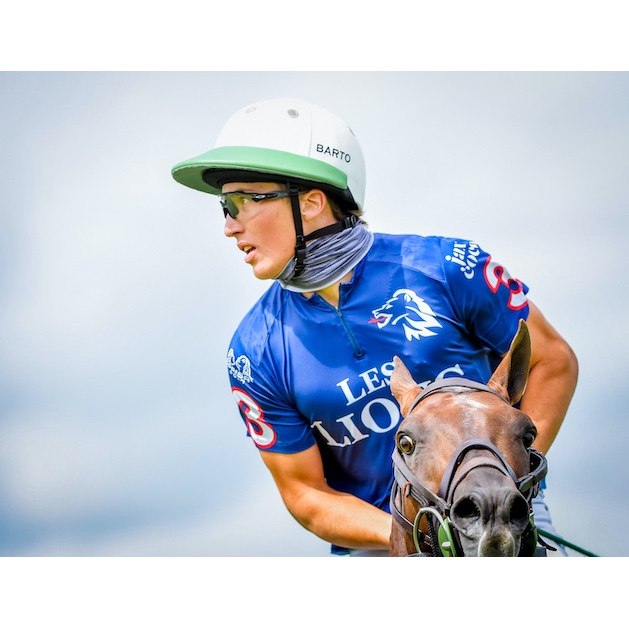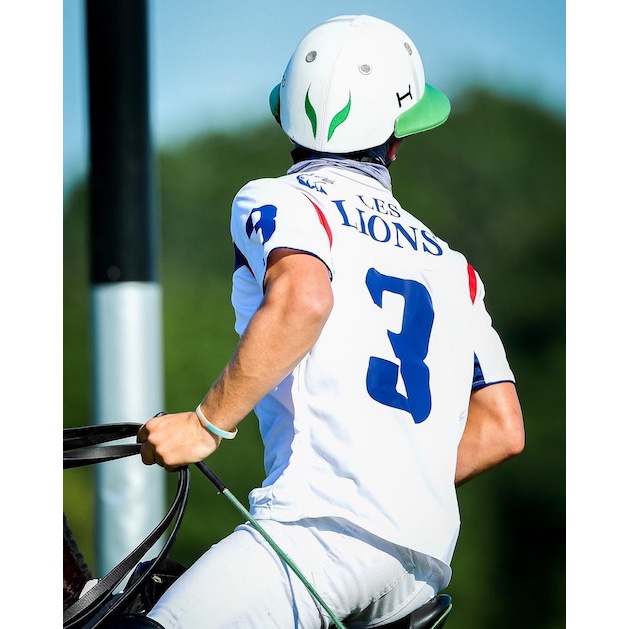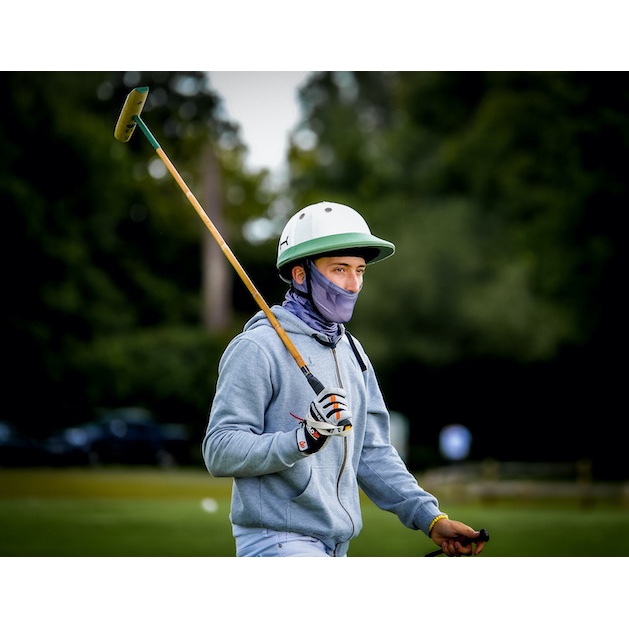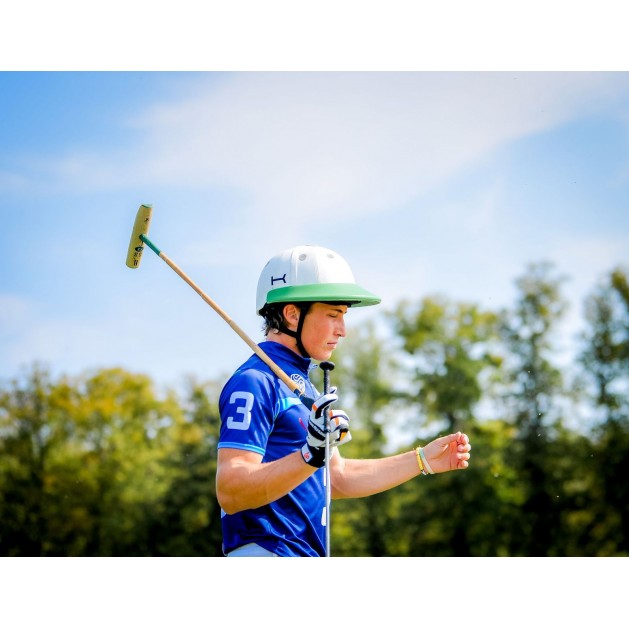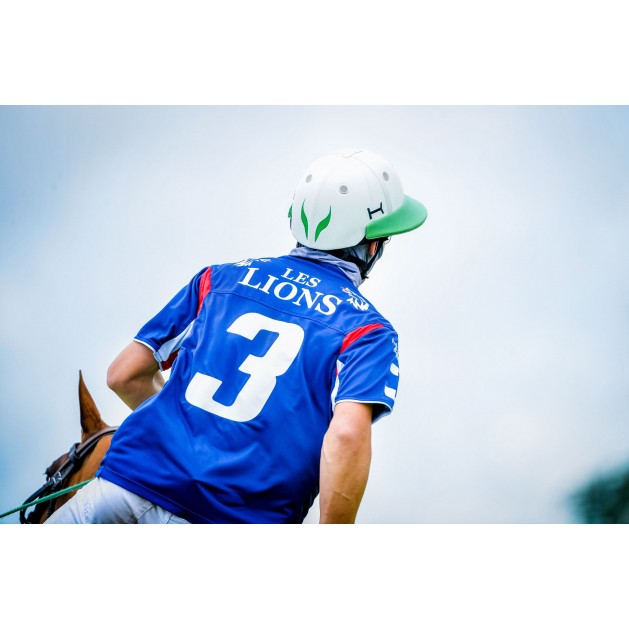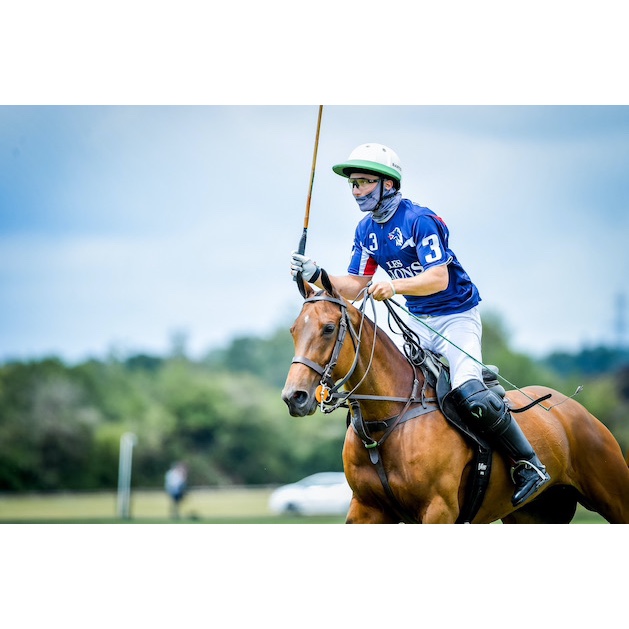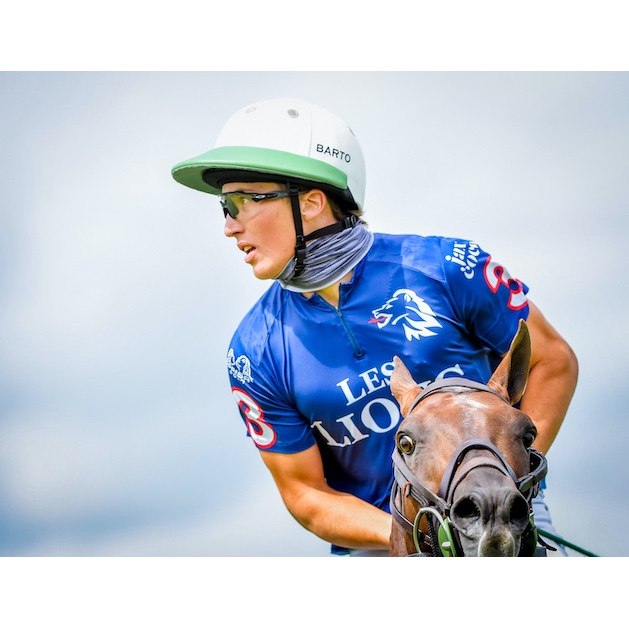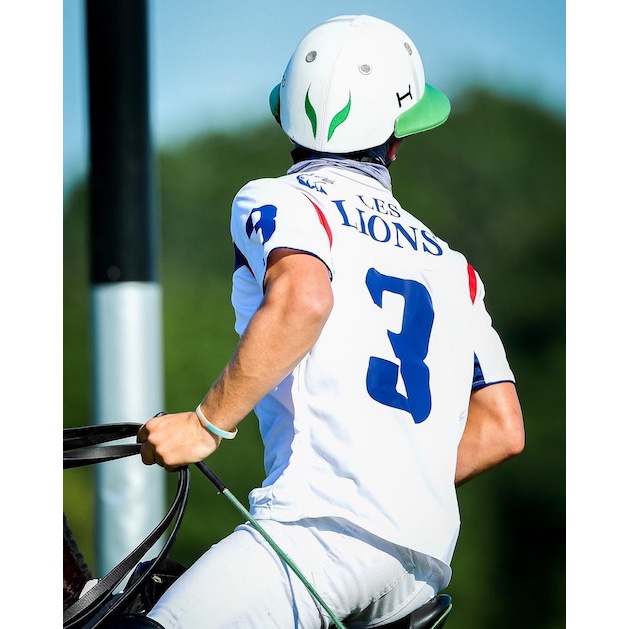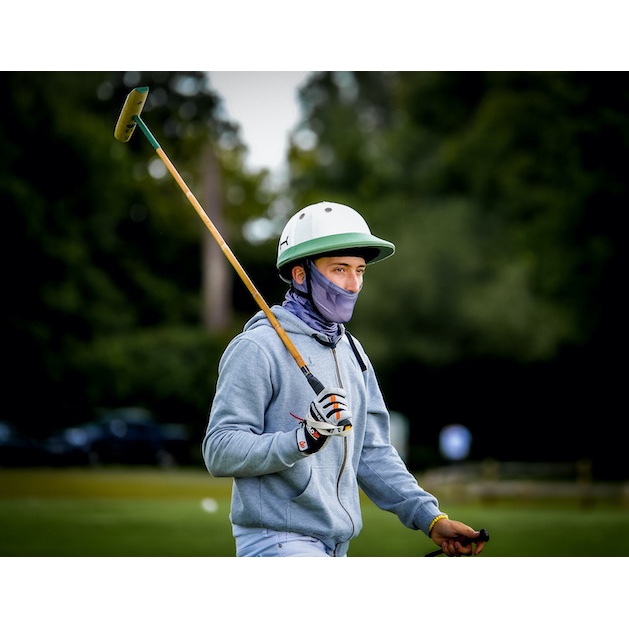 White and Green Helmet
The white leather helmet with green English style peak is the same used by Barto Castagnola to win the Queen's Cup in UK.
The leather makes this polo helmet a more traditional look, as it is the same colours scheme used by the father of Barto, who was a very talented player of 10 goal of handicap, named Lolo.
Unlike the helmets used by Barto's father, during his high goal years, the new safety regulations by the HPA made it mandatory to be conform to PAS 015: 2011. The use the carbon fiber and aluminium honeycomb, similar technology used in Formula 1 cars improves the safety of the polo players.
Conforms to PAS 015: 2011.
Available with English or Argentine Peak.
World's first honeycomb 'crumple zone' equestrian helmet.
World's first detachable shock absorbing peak.
3 point harness with magnetic buckle.
Rear adjuster.
Removable Padding. Our headbands are machine washable.
Available in three adjustable skull sizes. S (53-56), M (57-59), L (60-61).
You can also order a fully customized Polo Helmet with print, paint, sublimation, embroidery, initials to your liking.
3/4 weeks delivery.
Please use our Bespoke Helmet Builder on our website or contact us for more details.