The Polo Belt "La Natividad"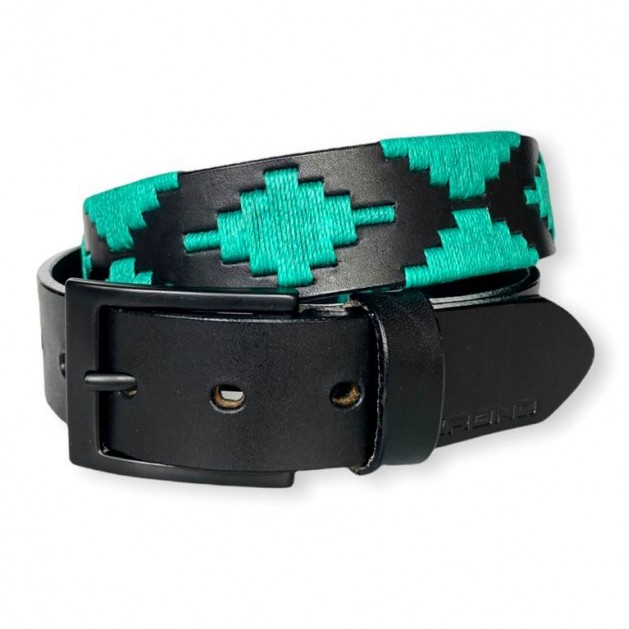 The Polo Belt "La Natividad"
When you feel like looking authentic and sophisticated, wear this belt and your whole outfit will take on more presence and personality.
Spun in with the colours of La Natividad Polo Team, this belt evokes Latin American landscapes and Aztec culture, its "diamonds" represent the great Andes Mountains and are hand-woven by artisans skilled in the art of leatherwork; each figure takes an average of five hours to create, so by wearing this belt you will be honoring the culture in South America and one of the best polo team of the Triple Crown of Polo.

The leather used in the making of this belt is of fine grain and high quality, so we can assure you that you will be acquiring a belt that will accompany you for many years.

This belt has a width of 3.5 cm and variable length depending on your measurements, consult the size guide and select the right one.
Our belts are all made in Argentina.