Each season leaves us with trends, designs, experiences, new places and unique destinations that we discover in what for many is the shortest season of the year, but perhaps the one in which most activities take place.
For the summer of 2021, green has become one of the top colours of the season, a vibrant colour that has been discreetly appropriating the wardrobe of celebrities and influencers until it ends up in the wardrobe of all of us, its different shades, metallic, neon, emerald and bottle green allow us to combine it in multiple ways with outfits and accessories that can go from the most formal to urban and trendy. Allowing looks that hardly go unnoticed.
Krono Polo and its different lines of business are not oblivious to current trends, since one of the trademark's pillars is to introduce sophisticated and contemporary design in its different garments and collections.
This is why Krono Belts has a collection inspired by the Argentinean Pampas, the Gaucho culture and, of course, polo. But which, in addition, is mixed with international trends in order to offer a unique product that looks good with any garment.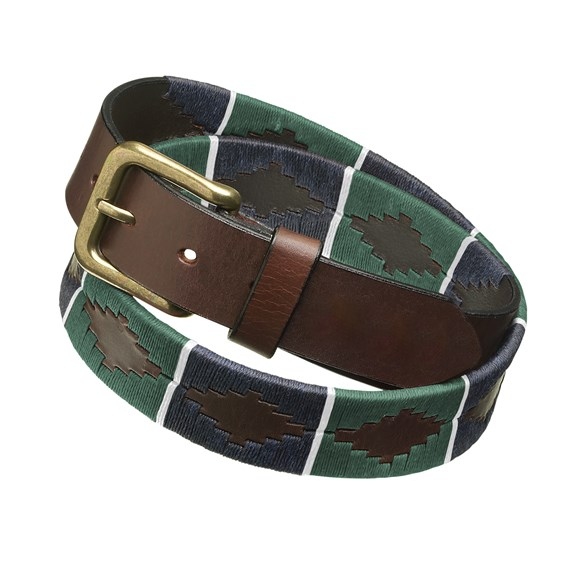 This is how our "Tonkawa" Polo Belt is perfect for the 2021 summer season, a mix of colours that evoke the pampean prairies, but that remind us of the summer sunsets in Sotogrande. This is what the Krono Belts collection is all about, timeless pieces that stay current and on trend, that can be worn both at polo matches or with a summer suit.
Visit www.kronobelts.com and discover the Tonkawa belt and many other leather goods.