Grey Polo Helmet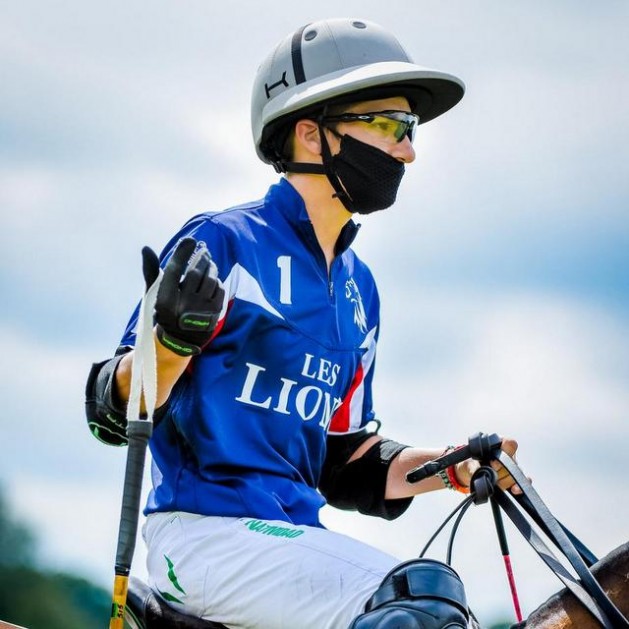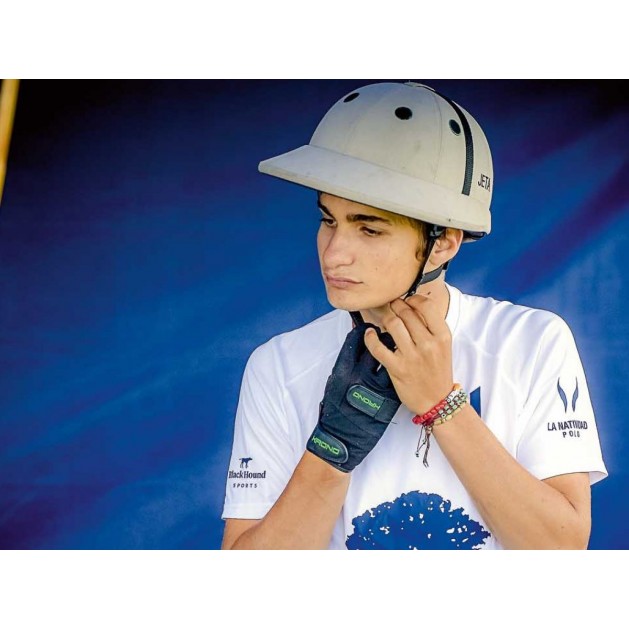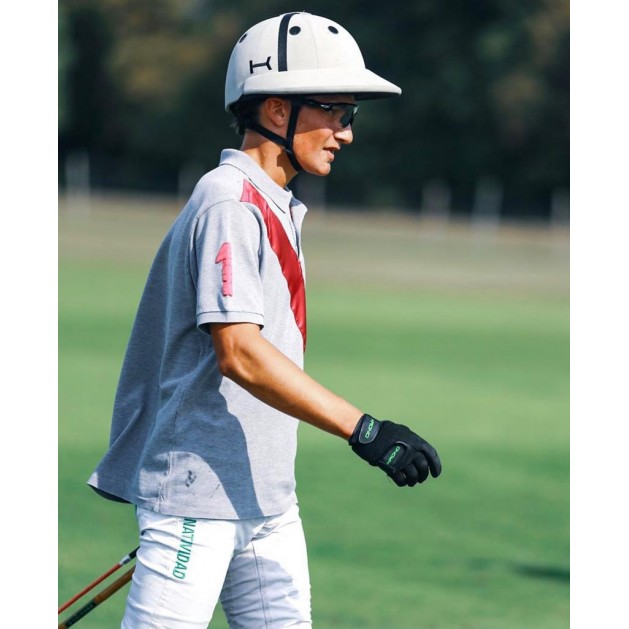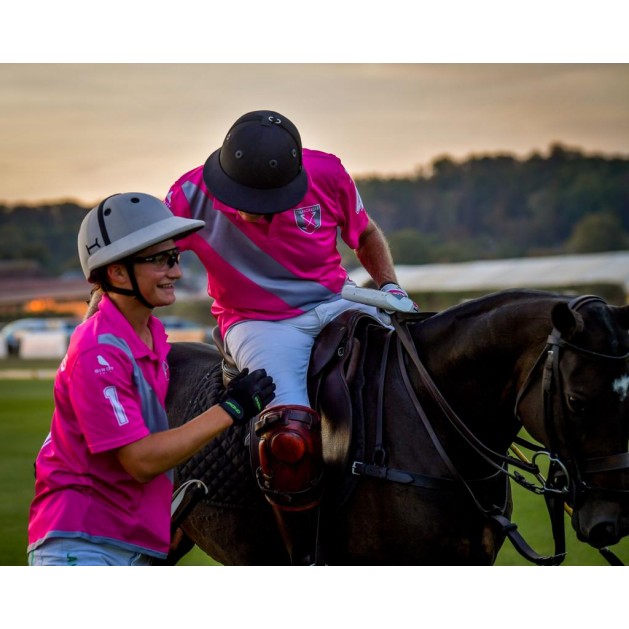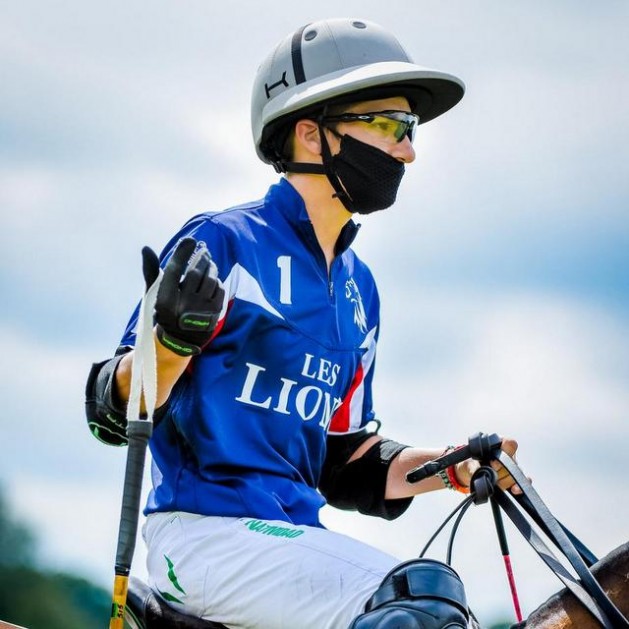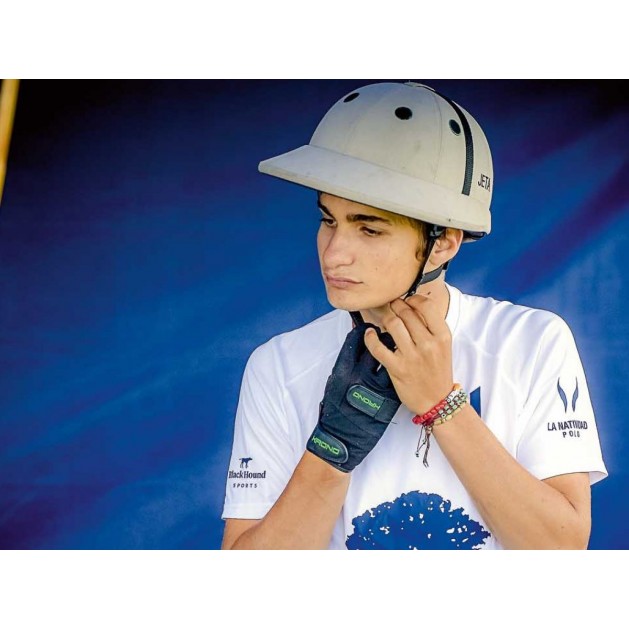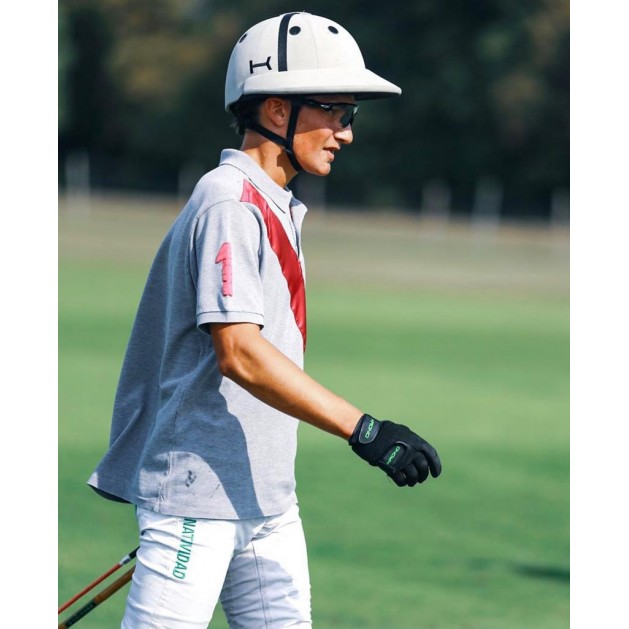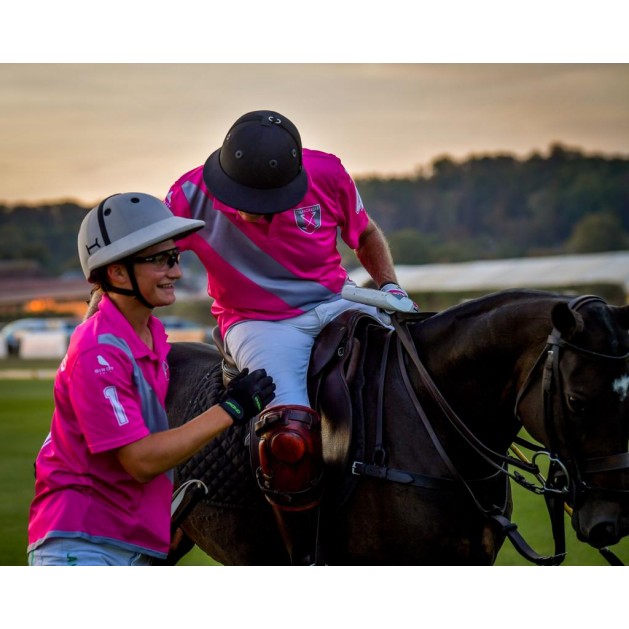 Grey Polo Helmet
This grey softshell Krono Helmet is the same used by Jeta Castagnola. The colour is a medium grey which has been made popular this season by the young polo star.
This polo helmet is in stock and available in all sizes. It is handmade in UK, using high tech components, used in formula 1 to respond to the high standards of safety required by the HPA to conform to PAS 015: 2011.
The Krono Polo helmet is equipped with a detachable peak, which will prevent neck or back injury during a front impact. On the other end, the 3-point harness will make sure the helmet cannot detach itself from your head. A rear adjuster to adjust the helmet perfectly to your head and the magnetic buckle is a world's first in the making of polo helmets.
The softshell fabric is made of polyester, which makes easier to clean with a a more luxurious look and feel to the traditional cotton outer.
World's first honeycomb 'crumple zone' equestrian helmet.
Removable Padding. Our headbands are machine washable.
Available in three adjustable skull sizes. S (53-56), M (57-59), L (60-61).
IN STOCK.
This grey softshell helmet is available in all sizes and can be shipped within one day.
It can be fully customised with printing, painting, sublimation, embroidery, and initials to your liking.
Use our Custom Helmet Builder on our website or contact us for more details.